It has been hailed as one of the current movers of black metal scene. In this day and age it is getting harder and harder to find bands that, somehow, you feel will become a reference of a particular musical genre. If UADA is one of those are cases, only time shall tell. Meanwhile, here is our interview with the haunting UADA. [Read the Spanish translation here]
1. Greetings! Thank you for taking the time to do this interview. Please introduce the band to our readers in Latin America…
Greetings, UADA consists of 4 members. James Sloan on lead guitar, Robb Bockman on bass, Trevor Matthews on drums & myself Jake Superchi vocals/guitar.
2. Neither an EP nor a previous demo recording, yet UADA managed to sign with the German label… I understand you finished the album first before approaching Eisenwald or any label. Tell us the story behind it. How many labels rejected you then? How many of them are now approaching you?
After our debut was recorded we reached out to only a few labels we thought might be obtainable. Eisenwald was very enthusiastic about the album & it seemed like the right choice. Since the release of the debut we have had quite a few labels reach out to us. As of now we are still working with Eisenwald.
3. Running Dark Forest Productions, you have also been involved in "the other side of the fence", the business side. Tell us a bit about this particular subject. What kind of learning and disappointments you have had with the label? What is the current status of the label?
The label side of Dark Forest Productions (DFP) was ran by my brother Nick Superchi, while I ran the promotional/booking side of it. All the experience has taught me a lot over the years & I use what I have learned to guide UADA forward.
4. Given your experience with labels and distros, how come the UADA album was not released by the band? Are labels still that useful / necessary?
A self release could have been possible & we were prepared to do so if needed. We felt with what we had to offer that a separate label would be ideal in this situation. While it is true that a label may not be as important as it was in the past, Eisenwald has proven themselves worthy.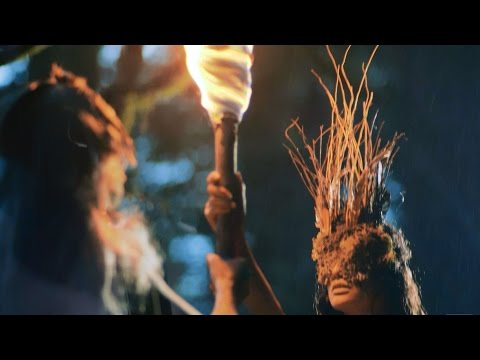 5. Devoid of Light was recorded and mixed by the band, and mastered by Joel Grind of Toxic Holocaust,who also has a vast experience recording, mixing and mastering. What was the experience like? What kind of pearls of wisdom did he give you during the process?
After we were finished with the recording we sent Joel the files for mastering. It was a quick process through email. Basically a few questions from him about what we were looking for & a quick turnaround. We didn't meet with him or anything like that. In the future during this process we will probably do things a bit different, but we are happy with the turnout of this record.
6. Lyrics are an important element of the song, and sadly enough, few people pay attention to them. The lyrics in UADA deal with paganism, nature and darkness, and the source of inspirations are mostly Jake's own experiences both with the landscapes of the Pacific North West and certain experiments with what most people would consider "supernatural" or, at least, not of this world. Please share a bit of these experiences and your exploration with the hidden reality that remains uncovered by us mere mortals…
In today's age there are so many distractions in front of our faces. Most people are so wrapped up in the materialistic world that they fail to see what is exactly in front of them. For me personally it has always been easy to see truth behind the face of lies. What we think of our existence & this world we live in is backwards & wrong on so many levels. I do not know why I am blessed with the ability to see what I have seen. I'm not sure if it is something purposely showing me these signs or if I bear witness do to keeping my eyes open. All I can say is that these things I've experienced have brought me wisdom and a clear conscious. It has changed my perspective on life & how to live it. Through these actions & visions I am able to use these signs to create the future I see fit & want to experience.
7. It came as a surprise to me that you have been working with Kris Verwimp y Peter Beste. Getting from buying records with Verwimp's artwork to actually work with him for over 10 years now must be quite a journey of mutual learning. How has your perception of visual arts evolved since the days your first saw his artwork?
In my young years Black Metal was one of if not the biggest influence in my life. In those years I bought many albums bearing Kris Verwimp's art. Many of those album covers were of the highest inspiration. When first seeing the many covers of Absu, I had hoped that one day my album artwork could also inspire others as these had inspired me. Fortune was in my favor when I had reached out to Kris. It has been more than an honor to work with him all these years.
8. Since we are on the subject of Verwimp and Beste… What kind of visual concept / imagery did you work with these two artists for UADA? What was the original concept when you began to work with them, and how did their ideas modified the band's initial ideas?
The visual concepts for the album art is always based off of my lyrical concepts. Everything must have a place & a meaning. Working with Peter Beste is also a huge honor. He also has great vision & is able to capture UADA in a way that many could not. Working with both Kris & Peter have been nothing but a pleasure & a huge part of showcasing the meaning of UADA.
9. According to The New York Times, Portland has "one of the most exciting music scenes in America". How true is this, and how does this reflect on the Metal scene of the city and the Northwest? Even though you have stated that you keep yourself apart from any scene", you certainly must have some sort of contact with some kind of "scene", especially since you and your brother ran Dark Forest Productions, so… what recent bands /artists (not restricted to Metal) could you recommend from your city and/or the Northwest?
I believe the Pacific Northwest as a whole does have one of if not the most exciting scenes in the country. It has been that way for quite some time. From Black, Death, Thrash to Goth, Folk, Neo-classical. There are so many great artists in this area thriving. As far as the scene itself, yes I used to be quite involved in knowing the many bands in area. These days I've secluded myself from the city. On occasion I'll venture into the city to see a show, but my schedule has become very demanding & I am obsessively focused on that now. Some bands in the area I've been enjoying as of late are Druden, Isenordal, Shroud of the Heretic, Sempiternal Dusk, Soft Kill, Drawn & Quartered, Bell Witch, Demoncy, Barrowlands & many more.
There are also some great timeless bands from the past that should be mentioned from The Red King, to Thy Infernal, to Infester to Fauna. What is to be uncovered is vast & deep.
10. Even though you live in the Pacific Northwest, you were born in Massachusetts, on the opposite side of the country. Please elaborate on cultural aspects you enjoy from both regions…
Growing up in Massachusetts at a young age I was introduced to the fact that my very own bloodlines dated back to the Salem Witch Trials of 1692. I believe this to be the very foundation of why I am interested in the things I am & why my life took the path that it did. The town I grew up in was a very small town about an hour west of Salem. The forests there are much different.
They are more open with less brush & vines like here in the Pacific Northwest. I miss getting lost in those woods. Leaf covered ground & old crooked trees…no moss & easier to hike. But the seclusion you can find here in the Pacific Northwest is nothing short of majestic.
11. Speaking of differences, which ones have you encountered so far in the crowds attending your shows in the Old World last summer vis-à-vis the crowds in USA?
Due to playing some big festivals I would say that Europe was a much more diverse crowd. Here in the US it is just as much a lifestyle as it is in Europe, but one I feel is much harder. It seems in Europe it is almost normal to be into this type of music. Here in the states it is not so easy, we have a much harder fight in order to prevail.
12. …and now you are touring the States starting with the mighty INQUISITION, which must have been a great experience. How is the tour coming along so far?
The tour with Inquisition was great & a successful one. We were honored to be apart of such an amazing tour package as well as the history it wrote. Inquisition has been at the top of their game for some time & it really was special to be apart of their first US headlining tour.
13. The current trend of political correctness seems to enforce a status quo in which we human become "constitutionally slaves". In this day an age of herd mentality and herd conformity how could we "serve no master"?
We all should only serve one master & that should be thy own self. Unfortunately this heard mentality overcomes many & they are unable to truly know their own self. Most people are bi-products of what they're taught or told rather than a true spirit. So many neglect their real passion & dreams to live a status quo. To be something they are not to live up to the expectations they feel others might have. Meanwhile their lives are wasting away, slaving away to a cause they don't really believe in. They serve the ideas not of their own, and brainwashed into a hollow shell & a shadow of their former selves.
14. Every band member in UADA has been in the arts for a long time. How was your perception of black metal when you started Serpent Lord (as an art expression, a movement and as a 'scene' or 'community') and what is your perception of it right now?
My perception of Black Metal has always been one of self empowerment & freedom. It is much an art form of the Occult as any. It has taught me many things, but again like others it has also created a herd mentality. My perception now is to once again self empower & break free from the cliche's. UADA is here to break barriers & tear down the walls of restriction. We are not here to fit a mold or be apart of something. We are here to take over. This is our legacy in the making.
15. A second UADA album in on its way. The debut was unintentionally a concept album. What other concepts, both musically and lyrically, will be explored in this forthcoming piece of art? Will you be switching labels, and/or going to someone else's recording studio instead of doing the recording process yourselves? What is there to be expected from the upcoming album?
We wil be releasing the new album via Eisenwald Records again. «Devoid of Light» was conceptually based on transition. The next album will be based on reflection. I cannot give much information on this subject now, but in time all will be revealed.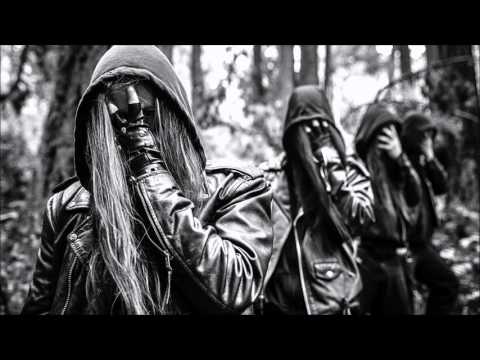 16. "Serve No Master" is a statement of independence, setting oneself apart from society and in connection to the basic, animal instincts in man. Yet the current social networks seem to encourage herd mentality, and herd conformity, and…
It looks as if this question is unfinished but I will try my best to answer what I think is being asked. It is no secret that this art form can bring out the primitive instincts in man. And like our ancestors we are given tools to use. Social networking is a tool that we have to use in order to achieve what we are after. I'm not sure if it promotes conformity or a herd mentality but like any tool it will be used in many different forms. We choose to use it to promote our art, nothing more.
17. UADA has been getting a lot of attention, be it with the usual "comments" comparing the band with MGLA and/or INQUISITION, or hailed as innovators in the black metal genre. Musically speaking, how would you describe the uniqueness of UADA's blend that sets the band apart from the myriads of acts emerging on a daily basis from the deep, dark pits of black metal?
It is a fact that our debut has received a lot of attention as well as a lot of comparisons. There is an aura and a spirit around this band that seemed to have brought us to the forefront. There is a soul to the art & a voice of truth behind it. In this day and age I believe people want something real, something true. True colors always shine & it is easy to spot the fakes. I suppose maybe that is one reason we have been set apart. Another important factor would be the energy behind it all. Forces at work if you will.
18. Jake toured Central America with Gorgoroth back in 2012. What do you remember from those gigs, what funny stories you have from that tour? Are you familiar with the black metal movement or underground bands from South America?
I remember it being a great & eye opening experience. The fans south of the United States border are some if not the best in the world. We are very excited to reach the South American lands & be graced by those dedicated fans. The movement there has been an extremely important one. It will be an honor to see it in the flesh.
19. To our readers in Latin America who are not aware of UADA's existence and are discovering the band with this interview, what can they expect from a UADA live show?
I'm not sure if I can explain that experience. It seems it is one unlike most, but I cannot say how others might experience it. What we have been told is «haunting».
20. Well, that surely wraps it up! Thank you for your time and patience to answer these questions… This is the usual "final words" section, so please share with us some words of wisdom. See you soon!
Thank you for taking the time to speak with me. UADA is looking forward to haunting Latin America. We send our highest gratitude to all involved to make this happen as well as the fans who support us. Without you we could not do what we do. Salute!
UADA is currently touring Latin America and they are scheduled for an upcoming European tour in 2018.